SCHOOL OF SUSTAINABLE LIVING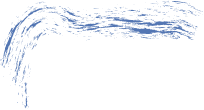 Sustainable school – a school of sustainable living is a project intended for the inclusion of young people in the community through sustainable development activities. ''Klica'' (''Germ'') was created as an informal group of young people and volunteers, which gives the opportunity for young people to spend their free time constructively, offering education in the field of permaculture and sustainable development.
Through research and experiential work on topics such as zero-waste lifestyle, eco-farming, soil improvement and enrichment, permaculture garden planning, community permaculture, making natural cosmetics, making custom items out of natural materials etc. young people have the opportunity to raise the quality of life in the local community.
So far, more than 50 young people and volunteers have participated in the ''Klica – School of Sustainable Living'' education. This project is implemented in partnership with the association Ospera (Osijek permaculture activists) and Eco Center Latinovac in cooperation with Zero waste Croatia.